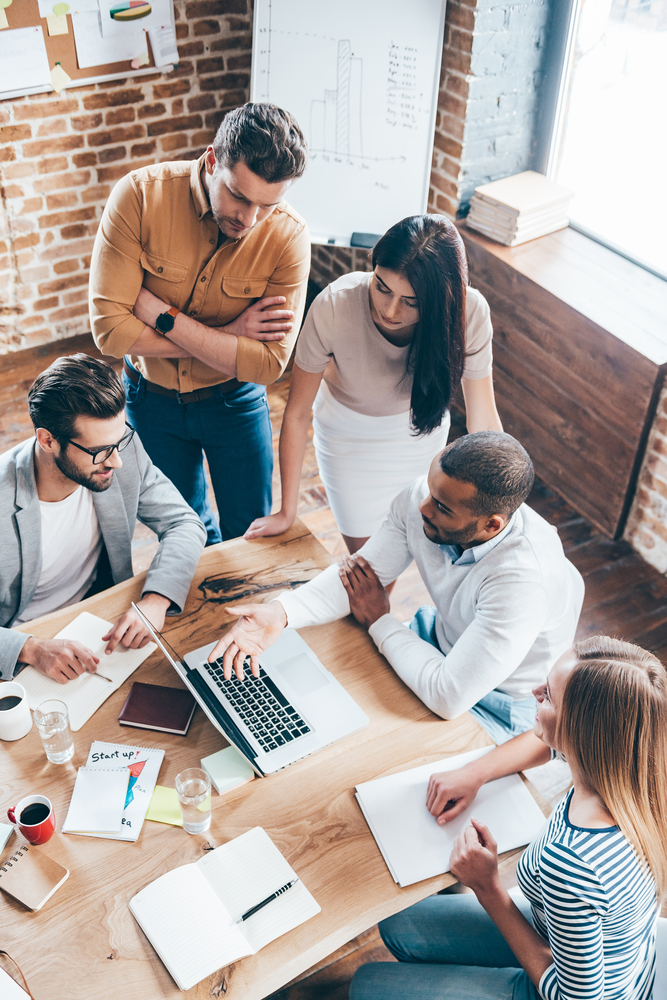 It is good if your testing process covers your existing needs but it can be better. We can provide assistance in creating adaptive and innovative processes developed for emerging technologies and rising challenges.
Sinplify3X integrates its human resources expertise into technology. We adhere to the concept of total quality in all end to end processes for all projects that we manage. We implement industry verified principles and agility, effectiveness, flexibility and technology as our core business standards. Simplify3X combines the resources and infrastructure to achieve excellence in testing functions. Simplify3X is an independent software testing company that provides cutting edge and comprehensive Software Testing Consultancy solutions through a dedicated, proficient and committed testing team that are committed to providing sophisticated testing quality.
Simplify3X incorporates demarcated standard testing processes with an ideal amalgamation of automated and manual testing procedures. We majorly focus on ensuring enhanced quality at every project junction.
Our major objective is to provide a cost-effective and guaranteed quality product.
If a tool has undergone proper design, Simplify3X can guarantee top notch software quality in order to meet the demands of your business quicker and at a reasonable cost.
Simplify3X provides assistance in the design and implementation of a test strategy that will offer a competitive advantage to your business such as:
Reduced total expenses of the ownership of your QA setup that also reduces efforts
quality and very fast delivery
assist organizations to achieve significant increase in the level of productivity which will reduce cost through our re engineered process models.
Customized Software testing process
our business is one of a kind. We will therefore develop a strategic plan that will meet the objectives and specifications of your business. Our experience is applicable to all kinds of software testing processes using cutting edge AI functionalities, end to end testing and automation.
Cutting Edge Industrialization
Simplify3X incorporates business centric test management procedures with test automation systems, tools and test workbench services. These accelerators are both customized for specific industry sectors and generic-test environment management, process templates, test engines for test tools and model based testing.
Dedicated testers, ready to deploy
We use our experience in global talent QA to provide a dedicated team. Our flexible allocation of staff will slash your expenses by about 50%. The appropriate site for you: Select from several available options from offshore, onshore, and onsite. Our crowd testing functionalities extend throughout the world, using real users in real life conditions working day and night.
State-of-the-Art Industrialization
Simplify3X combines business-driven test management processes with test automation frameworks, tools, and test workbench solutions. These accelerators are both generic— test environment management, model-based testing, process templates, and test engines for test tools—and customized for specific industry sectors.
Dedicated and Scalable Resources
Our simplify3x core team is allocated to your business to maintain and reuse the accumulated knowledge of testing in your organization. Importantly, this team can be scaled on demand to deliver expertise across multiple technologies and efficiently solve the problem of limited testing resources.
Business-Driven Vertical Expertise
Simplify3X have built up an enviable track record, delivering long term MTS contracts for many multi-national organizations across a range of industries, including financial services, telecoms, public, manufacturing, utilities and life sciences sectors. By combining deep technological know-how with valuable business and sector-specific insight, we can rapidly identify and deliver exactly what is required.
Onshore, Offshore, Right shore
High quality and efficient testing processes are leveraged using our global delivery model Right shore via multiple onshore test centres, offshore centres in India and Malaysia. Right shore provides an ideal combination of scalable professional resources at the right place and right time, at a competitive price. Our 'One Team' approach means that our team members work with you seamlessly—whether onsite, onshore, nearshore, or offshore— using standardized processes and collaborative tools to drive the best out of your business.
Cost reduction—achieving a lower targeted level of budget spend on testing.
Test quality—improving the percentage of defects (usually high severity), detected by testing.
Flexibility—ability to scale up or down test capacity within guaranteed response times.
Time-to-market and reliability—delivery of test results within agreed project milestones.
Innovation—proposal and implementation of new technologies to accelerate performance improvements.
Dedicated testers, ready to deploy
In order to make sure that the QA strategy satisfies quality standards and meets industry requirements, Simplify3X provides QA consulting by analysing testing and development processes, evaluating team readiness for testing and detecting product drawbacks.
Based on our wide experience in testing software products of different types and for various industries, we provide consulting services in three main areas:

Testing process assessment
General consulting
Training services
WHAT WE DO?
We provide consulting for:

Organizations who strive for effective quality evaluation.
Managers and team leaders to promote the productivity of project team.
Companies who need to improve the security level of solutions.
Businesses who want to enhance QA team competence.
Project that require well-formed documentation.
Teams that apply new QA-approaches and methodology.
Testing Process Assessment
Testing process assessment includes the evaluation of software testing processes, tools for testing and the QA team. Leaving all assumptions on product specifics behind, we provide an objective and independent evaluation of testing processes and the strategies used.
For customers to have well written project documentation, we review the test plan, test strategy, and test cases. Based on the specifics of a project, we are able to provide independent consulting to assist in solving issues such as system malfunction, security vulnerabilities, usability difficulties, and automation disadvantages.
What will you get?
Helpful recommendations and consulting
Full transparency of QA activities
Reduction of potential risks
Improvement of software quality
Reduction of time and money expenses
Project release on time and within the budget
Updated testing processes
Removal of testing bottlenecks